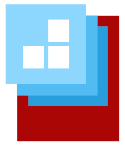 HollywoodDistributor.com in association with distributors, vendors, producers and investors is looking for finished films, finished TV shows, finished animations, finished shorts, documentaries and entertainment related projects that are complete and ready to go to the public markets. More on looking for completed projects.

| | |
| --- | --- |
| If you have a finished film with top talent, or pending its funding based on distribution and have funding or pending funding, then email us. | |
All this is great news as we are now aligning with P & A investors for completed films.

What we can offer are associates for Marketing and Distribution Services for Motion Picture * TV Shows * Animations * Documentaries & Reality TV Shows
Domestic, Foreign, Worldwide

Theatrical
Specialty, Platform, Limited, Wide, Four-Wall

Television
PPV, VOD, SVOD, Premium/Pay, Broadcast
Networks, Basic Networks, Broadcast, Cable,
DBS, C-Band, Low Band UHF, Leased Access,
Public Access, Public Television

Home Video and DVD
Sell-Through, Rentals

Internet
Content Aggregators, Streaming, PPV

Ancillary
Airlines, Lodging Industry, Armed Forces, Oil Rigs,
Hospitals, Prisons, Educational Institutions,
Libraries, Ships at Sea; Merchant Marines,
Clubs and Associations

Merchandising
Games, Music, Clothing, Toys

Other Media
Books, Comics, Concerts, Sequels, Remakes,
Spin Offs

P & A funding
We are aligned and always looking for new P and A funders
for completed projects.

We are currently looking for top films that are either finished and need major distribution, and P and A funding. Or films that have A list film makers, actors and funding attached. If your actors are aligned, but are waiting your completion on your funding which hinges on distribution and P and A, then we should be able to get you a deal as well.


If you have a finished film with top talent, or pending its funding based on
distribution and have funding or pending funding, then email us.

Also available on this site, the Hollywood Creative Directory - Distributors








Hollywood Creative Directory - Distributors
Description Hollywood Creative Directory's Distributors 15th Edition is an invaluable resource for industry professionals, emerging filmmakers and film students seeking financing or distribution for film or TV projects. Knowing who to contact is the first step in setting up a production. This reliable and comprehensive directory makes film and TV distribution accessible to everyone. Now includes International Film buyers.

Highlights

Over 800 companies
Over 5,000 names and titles
Film & TV Distributors
Sales Agents

Our Price: $59.95 GO THERE
For the entertainment professional who needs help translating contract language, distribution fees and the ins and outs of calculating net profits. Also contains tips and tricks for negotiating profit participation. (more information...)
HollywoodDistributors.com
Recommends the following DVD's
&
Books for success.
And Videos to Movies on-demand. Videos
The Insider's Guide to Independent Film Distribution
Stacey Parks
Independent Film Distribution: How to Make a Successful End Run Around the Big Guys
Phil Hall

Swimming Upstream: A Lifesaving Guide to Short Film Distribution
Sharon Badal

Filmmakers
& Financing:
Business Plans
for
Independents
Louise Levison
The Insider's Guide to Film Finance
Philip Alberstat
---